National Claims is a UK leading claims management company committed to recovering the maximum possible compensation for our customers.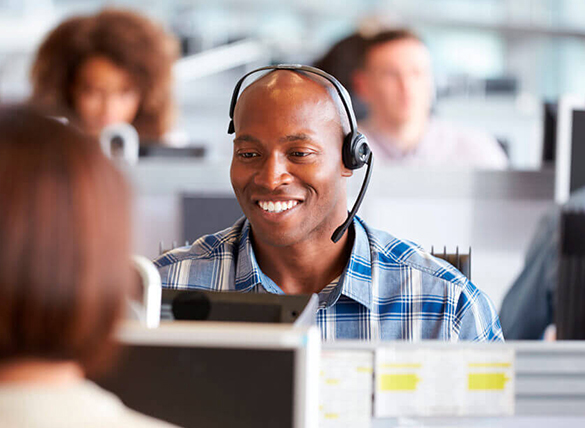 We're here to help with our free unlimited support.
Have a question about making a claim? You can speak with us for as long as you like, as many times as you like.

We're proud of our excellent customer reviews
We pride ourselves on delivering a personal service to every injury claim we represent. You don't have to take our word for it though – check out some of our independent reviews to see what our clients have to say.


Perfect experience very helpful
This firm is excellent, they sorted out my car pay out and injury claim very fast, they always communicate with you all the time.
Marie Mason
Highly recommended
My accident case was dealt with confidence and with great result of the outcome, especially James kept me informed all the time.
Ryan Keele
Excellent service
I was very impressed at the way my inquiry was treated. I was listened to attentively and everything I needed to know was explained to me.
Abby Ferrell
National Claims was founded on the principle of providing unparalleled expertise coupled with first class service. We have proven this since we were founded, with award wins and nominations as well as events where we speak to members of the community about their stories of housing disrepair.
We know that compensation claims require specific expertise that can make all the difference to the amount of compensation our clients are awarded.
National Claims has extensive experience and we often take over many claims from other claims management companies and law firms with previous offers.
We believe that every victim should be entitled to the best so National Claims act on a
no-win, no-fee
basis.
With industry-leading experience, our mission is to get you the most compensation in the shortest length of time. We have won thousands of cases including many that other claims management and solicitors firms had denied. 
Changing your solicitor should be straightforward. If a previous claims management company or solicitor firm has failed you, we will go above and beyond to obtain you the compensation you deserve. Alternatively, we can assist you from the initial inquiry, saving you valuable time in obtaining the assistance you require.
We are here to assist you regardless of who you are or how minor you believe your claim is.
Making a claim is simple:
Meet our National Claims Experts
Our expert team are highly specialised in all areas of compensation claims.
We'd love to hear from you
Reach out to us anytime and we'll happily answer your questions.
Hassle-free claims process
Our expert panel of solicitors can typically confirm almost immediately whether your claims application is likely to be successful and also give you an indication of how much you could potentially claim for.